Britain: Bid to Crack Down on Islamic Extremism Faces Resistance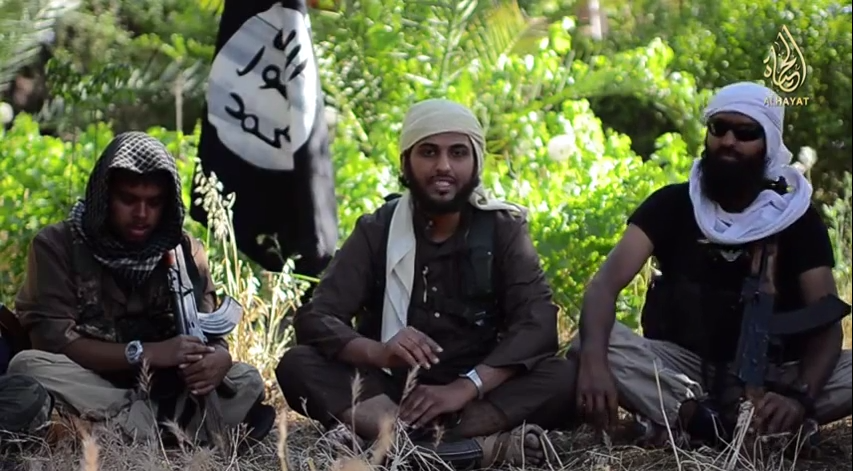 Britain is facing an "unprecedented" threat from hundreds of battle-hardened jihadists who have been trained in Asia, Africa and the Middle East, according to MI5, the domestic counter-intelligence and security agency. It warns that are now more Britons trained in terrorism than at any point in recent memory.
More than 700 Britons are believed to have travelled to Syria and Iraq, according to British authorities. Over half of these Britons are thought to have since returned home, where they pose a significant threat to national security.
Britain's terrorism threat alert is at the second-highest level of "severe," meaning an attack is "highly likely."
MI5's warnings are included in a major new report on the regulation of surveillance powers. Also known as the Anderson Report, the 380-page document was written by the UK's Independent Reviewer of Terrorism Legislation, David Anderson QC. The report states:
"MI5 has pointed out some of the recent factors which reinforce their concerns about the terrorist threat. Terrorist related arrests are up 35% compared to 2010. The number who have travelled to Syria and undertaken terrorist training since 2012 is already higher than has been seen in other 21st century theatres, such as Pakistan/Afghanistan, East Africa and Yemen.

"The threat posed on their return comprises not just attack planning but radicalization of associates, facilitation and fundraising, all of which further exacerbate the threat. The number of UK-linked individuals who are involved in or been exposed to terrorist training and fighting is higher than it has been at any point since the 9/11 attacks in 2001. MI5 regard this aspect of the threat as unprecedented. Some travelers were previously unknown to MI5.

"The volume and accessibility of extremist propaganda has increased. UK-based extremists are able to talk directly to ISIL fighters and their wives in web forums and on social media. The key risk is that this propaganda is able to inspire individuals to undertake attacks without ever traveling to Syria or Iraq. Through these media outputs, ISIL have driven the increase in unsophisticated attack methodology seen in recent months in Australia, France and Canada.
The report reveals that MI5 has successfully disrupted two attack plots by lone wolves in the past nine months, both in the late stages of preparation. According to MI5, "identifying such individuals is increasingly challenging, exacerbated by the current limitations in their technical capabilities."
Separately, the UK's lead police officer on counter-terrorism, Mark Rowley, announced the latest arrest figures — nearly one every day — which underline the scale of the challenge British police are facing to tackle the jihadist threat.
According to Rowley, there were a record 338 arrests for terrorism-related offenses in the last financial year (April 2014 to March 2015), a 33% increase on the 254 arrests in the previous year. He said that 157 (46%) of the arrests were linked to Syria, and 56 were under 20 years of age, an "emerging trend."
Rowley said that 79% of those arrested were British nationals and 11% were female. He added that 50% of the arrests were made in London and that roughly 50% of those arrested were later charged (up from around 40% in previous years). The arrests ranged from fundraising for jihadist groups to facilitation, preparation and execution of terrorist attack plans.
Get the latest updates and information. Join our email list!